Other Subjects
Although I chose a motorcycle image for this tutorial, there are many other subjects that lend themselves to experimentation – what about a fly?
Original:(image Copyright Andrew Cuthbertson Andrew@FototStyle.info, used with permission):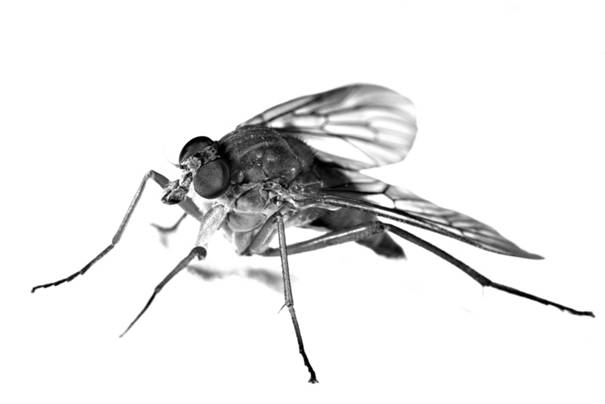 Notes:
A lot of detail has been lost in this image, due to downsizing to web size. In the original every hair on the body and every facet in the compound eyes was visible.

The following manipulated images were based on a version of the original, with shadows removed.

As the fly was on a white background, with brightness 100%, it was easy to convert this to a black background.

Original was a colour image (from a Canon 5D) and the manipulations were carried out using the colour curves transform. However the monochrome output shown here used only the brightness (V) channel, and so is analogous to the grey/brightness curve transform.

Sabattier1 was a first pass, after some thought I fine tuned the transition points to achieve Sabattier 2 (which I prefer).

Careful selection and tuning of the transition points achieved the liquid look of the wings.

We will meet this fly again later in the colour section.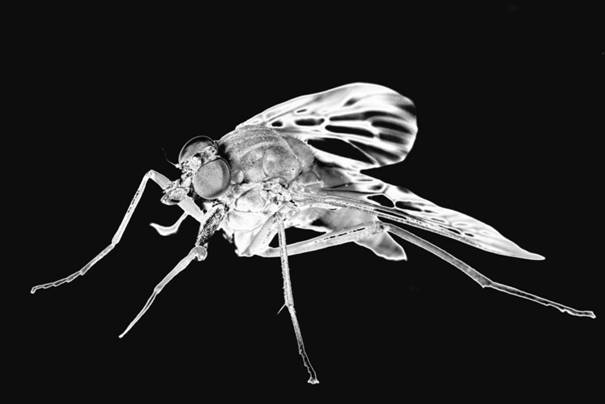 Sabattier 1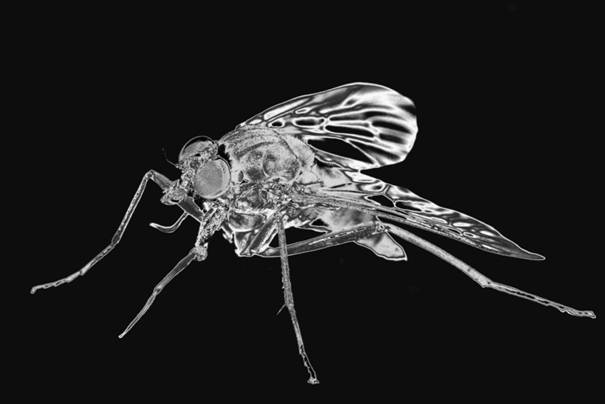 Sabattier 2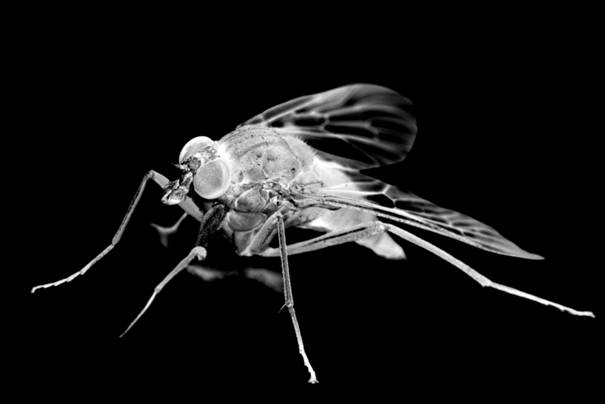 As a negative for comparison with the Sabattier versions.