Lilac Treatment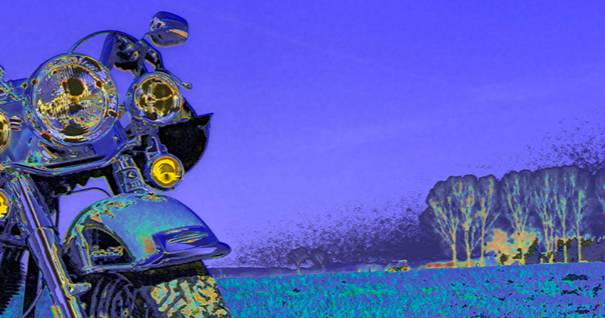 Moving most of the tones in an image to a single colour can be very effective. Leaving a few tones out of the conversion to the single colour ads interest and lifts what would otherwise be a very flat result. I have not included the full image with this treatment as the colour shifts outside the lilac regions are mostly lost at web resolution.
The above is a small crop from the full original scan of the image used for the tutorial. It is always worthwhile studying an image to identify whether it contains smaller sub images that work as stand alone images. I have 3 separate sub images that work well from this one large one. The one not published here is the tractor and the trees behind it.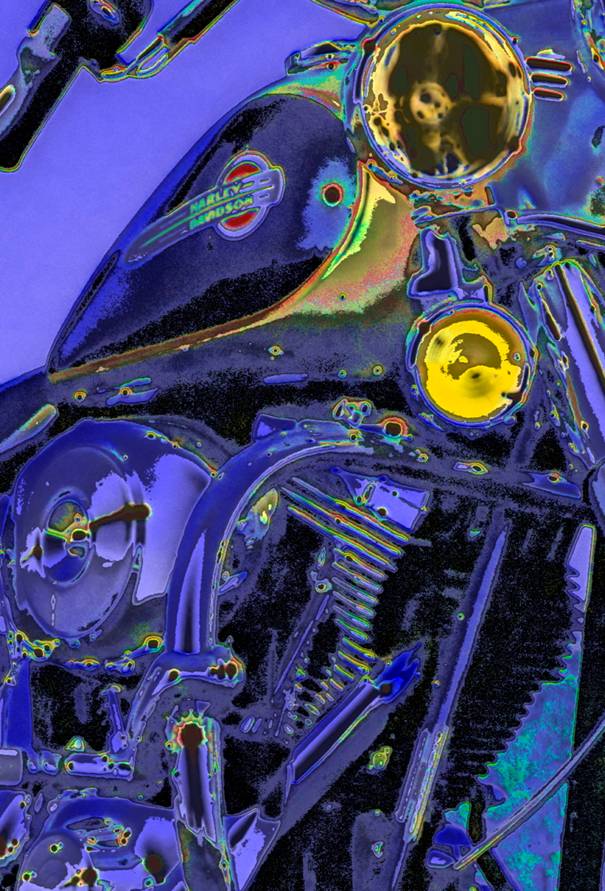 Another crop from the purple treatment. Here the rainbow colours really emphasise the details of the bike and complement the overall purple theme. This crop form the original full size image.
For comparison here is a lilac treatment that missed the extra colours and is rather flat.